Once upon a time, I lived an unhealthy lifestyle.  I was unhappy with my weight. I was unfit, generally unmotivated and dissatisfied with life.
Then one day, a friend encouraged me to train.  I couldn't believe how good I felt from exercising and gradually, over time, I became fit, happy and now live a healthy lifestyle.  I practice what I preach and  I truly believe in what I do!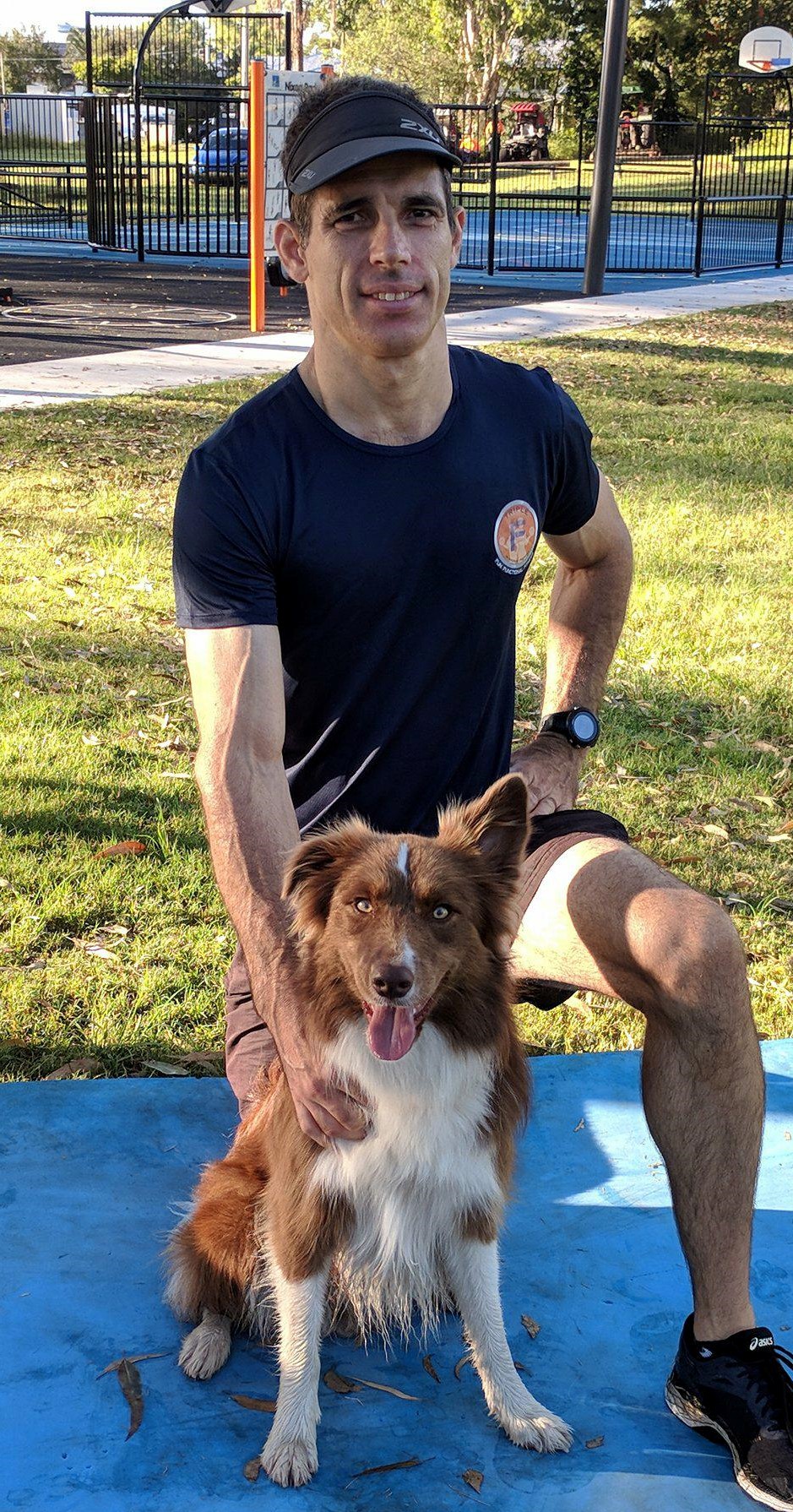 John helped me as a personal trainer for 4 years.  It started initially as just a general fitness routine – I ended up lasting 13kg in less than a year, from 82km down to 69kg.  I have since run a full marathon, a few half marathons and Tough Mudder events. Things that I never thought I could do.  John is not just a great trainer, he's great company.
Gaurav Khera - Brookwater
During my time training with John, his training style and assistance with nutrition helped me to lose over 20kg and also set and achieve numerous fitness goals. He also passed onto me the knowledge and know how to be able to continue along the path of a healthier, more active lifestyle long into the future. Can't thank John enough as he is not only an incredibly knowledgeable and passionate trainer but also a fantastic guy.
Josh Cahill – Salisbury
Being a long time client of Triple F, I can say my goals have been met and training is now a way of life. John is attentive, well-educated and reliable. Without these qualities it is far too easy to give up on your exercise and not make it a priority. With his comprehensive set of equipment no 2 sessions are ever the same. I look forward to a future of consistent training and Triple F is the one to take me there. 
Thanks John.
Paul, Algester
I have been training with John for the past 6 years twice and sometimes three times a week. 
A few years ago I managed to lose some weight and with John's exercise programs I have been able to maintain this weight loss.
The sessions involve both cardio and weight work outs that are always varied and provide a range of joint movements, balance and intensity. As these sessions are in a group context, John allows for variation in ability, fitness levels and age. He has a lot of equipment so that every session is different and work outs, although they always push me, are enjoyable and keep me coming back.
John is always up to date on ideas for exercise and nutrition as well.
I can thoroughly recommend John's fitness sessions to those who are wishing to begin an exercise program or for those looking for something more in their exercise regime.
Sally Yeates – Fig Tree Pocket Group Fitness
I love training with John and being part of this boot camp community.  I started with John in November 2016 and have enjoyed every session.  I have shed 13kgs and haven't looked back.  Every session is fun and challenging & I always get a sweat up.  All the exercises are thought out for you – all the equipment is there – all I have to do is show up. Thanks John
Wilma Piasecki – Corinda Oxley Group Fitness
| Monday | Tuesday | Wednesday | Thursday | Friday | Saturday |
| --- | --- | --- | --- | --- | --- |
| 5:45am - Oxley United FC - Dunlop Park – Boxing | 5:45am - Oxley United FC -Dunlop Park Park –Circuit Training | 5:45am - Oxley United FC -Dunlop Park –HIIT/Butt Blast | 5:45am - Oxley United FC -Dunlop Park –Cardio Boxing | | 6:45am - Oxley United FC - Dunlop Park – Circuit Training/Cardio |
| | 9:15am – Kenmore Rugby Union Club - Circuit Training | | 9:15am – Kenmore Rugby Union Club - Circuit Training/Boxing | | |
| 5:30pm - Nixon Park – Boxing | 5:30pm – Nixon Park – Circuit Training | 5:30pm - Nixon Park –HIIT/Butt Blast | 5:30pm – Nixon Park – Cardio Boxing | | |
Nixon Park
929 Oxley Rd
Oxley QLD 4075

Kenmore Rugby Union Club
50 Hepworth St,
Kenmore QLD 4069

Oxley United FC - Dunlop Park
Hughes Ln,
Corinda QLD 4075

Oxley Creek Common
Sherwood Rd
Rocklea QLD 4106